Demolition Services
Complete demolition services for Park City, Kamas, and Heber City areas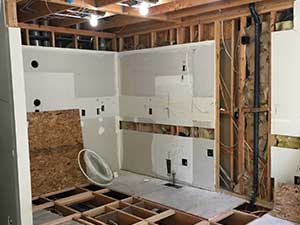 Wasatch Demolition is proud to offer demolition services for project of all sizes and categories. Let Wasatch Demo take care of your concrete demolition, construction demolition, and more. Wasatch Demolition is your one-stop-shop for demolition and debris removal services, we will effectively and professionally perform our demolition services and remove all the debris so you can focus on your next project. We perform complete building demolition, interior/selective demolition, and specialty demolition
We understand the demands placed on you with deadlines, quality control, scheduling subcontractors, the challenges of winter building etc. We are here to handle all that and to lighten your load.
Why Use Wasatch Demolition
Partner with us to solve your demolition needs
Impeccable service
Latest technology ensures clean and proper demolition
Safe and clear working environment
Fully insured General Contractor
We handle all required permitting with County and HOA
Most bathrooms done in a day or two
We take credit cards, Venmo, and PayPal
Decontruction
Also known as "green demolition" or "demolition by hand," deconstruction is the process of manually stripping and deconstructing the house piece by piece with the intent of salvaging as many of the materials inside the home as possible.
Interior / Selective Demolition
Wasatch Demolition provides selective demolition, sometimes referred to as interior demolition, as a popular alternative to completely tearing down a building. When a building is structurally sound, but an interior remodeling is desired, selective demo is often called for.
Site Cleanup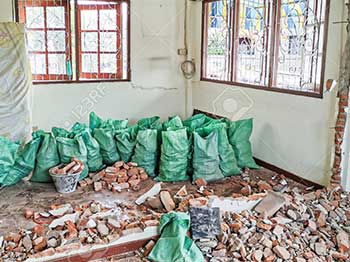 Need some help with Construction Site Cleanup and/or Construction Debris Removal? Our Site Clean Up can clean out structures or sites and provide the necessary Debris Hauling. We can handle any job with expediency at a low Site Cleanup Cost and Debris Removal Cost. 
Hauling Services We Offer
Debris Hauling and Dirt Hauling

Concrete Removal

Trash Removal

Junk Removal
Construction Site Cleanup

Residential Yard Debris Removal

Yard Clean Up and Land Clearing

Recycling of C&D Materials
Wasatch Demolition
718 Maple Dr.
Park City, UT 84098
PHONE:
801.232.5041
Give Us a Call:

Wasatch Demolition serves as a new demolition contractor that serves the Park City, Kamas and Heber areas. We're a team of fully-certified professionals who tackle everything from complex large projects to smaller scale jobs. Call us today to schedule a consultation.